Interface: City of Poughkeepsie DPW Transit Vehicle - City of Poughkeepsie Police Department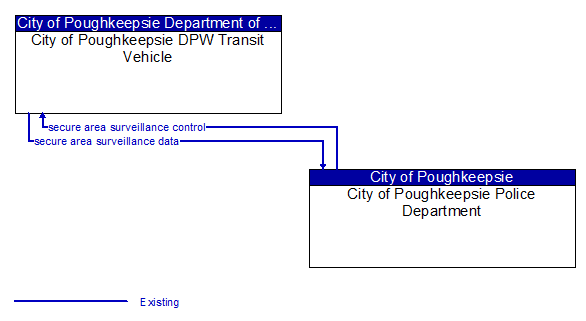 Information Flow Definitions
secure area surveillance control (Existing)
Information used to configure and control audio and video surveillance systems used for transportation infrastructure security in secure areas. The provided information controls surveillance data collection, aggregation, filtering, and other local processing.
secure area surveillance data (Existing)
Data collected from surveillance systems used to monitor secure areas. Includes video, audio, processed surveillance data, equipment operational status, and alarm indicators when a threat has been detected.