Interface: PCPDPT Transit Dispatch Center - Putnam County Website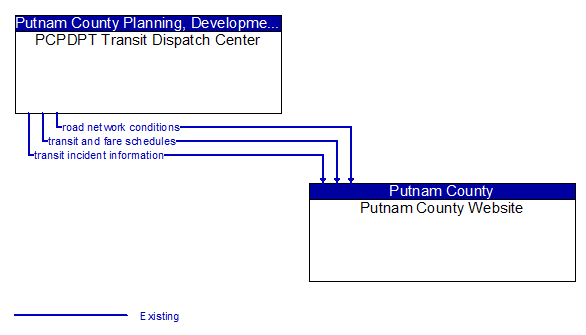 Information Flow Definitions
road network conditions (Existing)
Current and forecasted traffic information, road and weather conditions, and other road network status. Either raw data, processed data, or some combination of both may be provided by this flow. Information on diversions and alternate routes, closures, and special traffic restrictions (lane/shoulder use, weight restrictions, width restrictions, HOV requirements) in effect is included.
transit and fare schedules (Existing)
Transit service information including routes, schedules, and fare information. This also includes on-demand service information.
transit incident information (Existing)
Information on transit incidents that impact transit services for public dissemination.