According to the Scenic Byway Corridor Management Plan,
"The modern automobile Parkways, first developed in the early twentieth century, were initially designed to link cities with parks and recreation sites as well as creating city to city linkages. Parkways often followed rivers or valleys taking advantage of regional scenery to create a pleasant driving experience."
A Scenic Byway is defined as, "A road corridor with regionally outstanding scenic, natural, recreational, cultural, historic, or archeological significance. Unlike arterial roads and interstate highways which emphasize direct, efficient travel routes, scenic byways are typically roads which contain additional resources, features, and facilities which heighten the travel experience and increase the harmony with the character of the areas through which they pass." According to the New York State Scenic Byway Program, a scenic byway "...offers an alternative travel route to our major highways and daily travel patterns, while telling a story about New York State's heritage, recreational activities or beauty."
---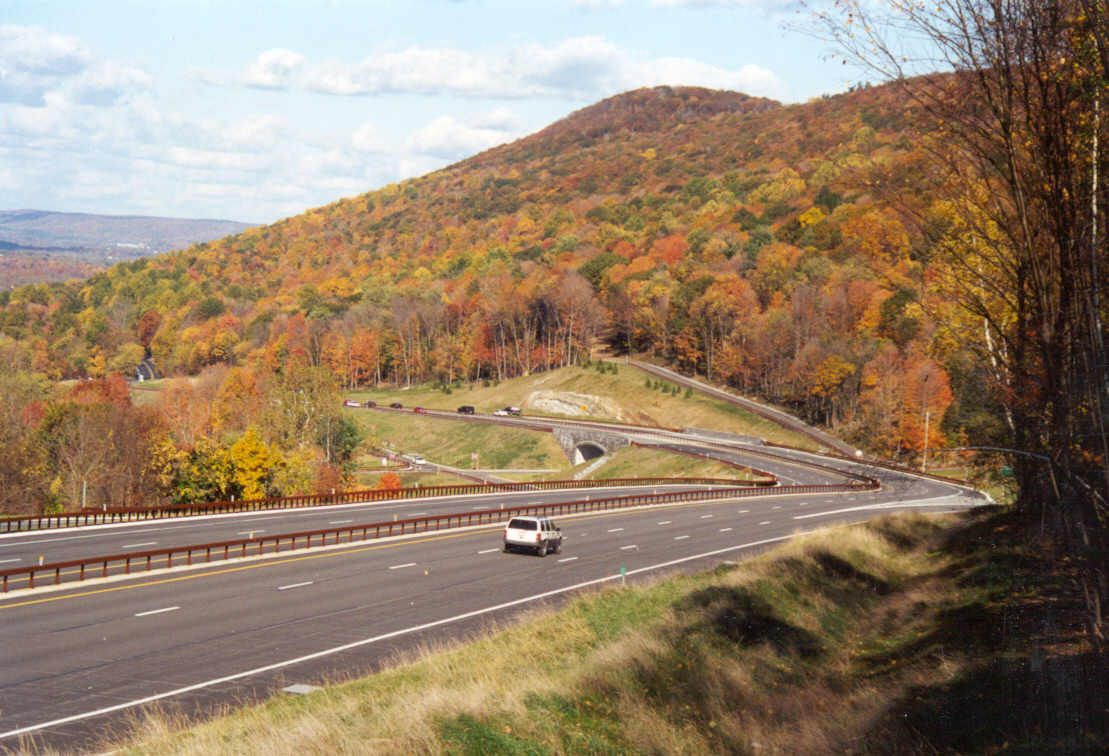 Taconic State Parkway
The following type vehicles are not permitted on the Parkways within the Parkway system, unless authorized under an agreement with the New York State Department of Transportation:
(a) bicycles;
(b) buses;
(c) commercial;
(d) golf carts;
(e) hearses, except those operated by or for a licensed funeral director or undertaker while traveling to or from a funeral, interment, cremation, place of death or other destination for the acceptance and shipment of the body or remains of a deceased person;
(f) house coaches;
(g) motor-driven cycles;
(h) school buses;
(i) semitrailers;
(j) snowmobiles;
(k) tractors;
(l) trailers;
(m) trucks.
Commercial vehicle:
Every type of motor-driven vehicle used for commercial purposes on the highways, such as the transportation of goods, wares and merchandise and motor coaches carrying passengers; including trailers and semitrailers and tractors when used in combination with trailers and semitrailers, and excepting such vehicles as are run only upon rails or tracks,
More Definitions >>
Bus:
Every motor vehicle used for transportation of persons that is designed for carrying more than 14 passengers, or has more than four tires, or that exceeds 9 feet in height from underside of tire to the top of the vehicle, 7 feet in width or 19 feet in length.
More Definitions >>